Discover how businesses can capitalize on China's ambitious decarbonization goals and unlock opportunities in China's Greener Greater Bay Area. Learn about the technologies needed to achieve these goals, the direct and indirect business opportunities for foreign investors in the Green Sectors in GBA. Take advantage of this potential now!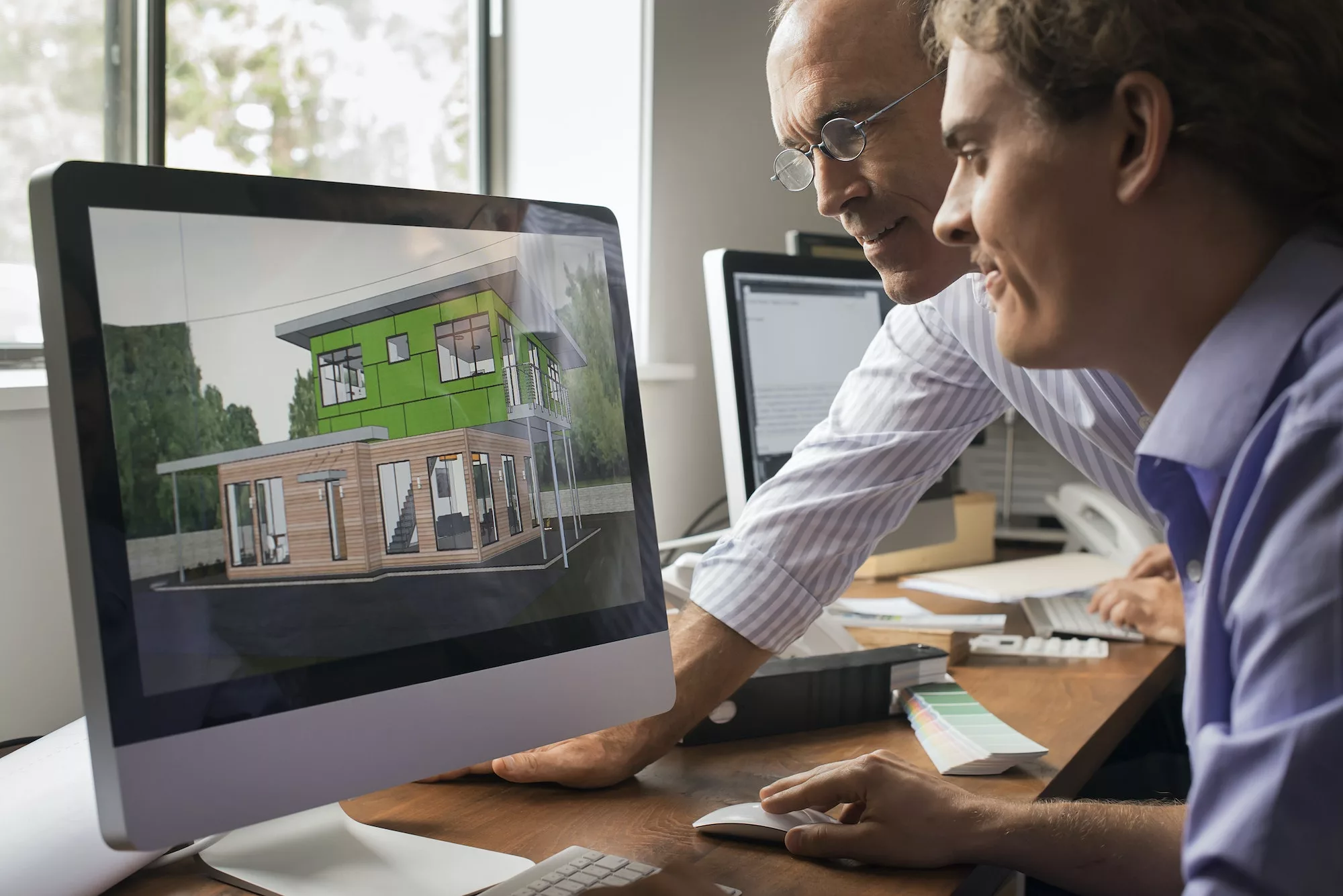 China's decarbonization goals
Many consider that China's decarbonization goals of reducing carbon emissions by 2030 and achieving carbon neutrality by 2060 to be ambitious. According to the Energy Sector Roadmap to Carbon Neutrality in China, which has been compiled by the International Energy Agency (IEA), achieving the peak earlier than 2030 is possible but challenging. Some required technologies need to be developed; the recent worldwide power shortages; geopolitical stability are all factors to be considered. Despite that there are doubts on whether they can be achieved on time, China's commitment to achieving the decarbonization goals implies strong potential for companies having the needed technologies and solutions for China.
According to the "Green Infrastructure Investment Opportunities Green Infrastructure the Guangdong-Hong Kong-Macao Greater Bay Area 2021 Report "by the Climate Bonds Initiative and HSBC, China's every year green investment demand accounts for about 2% of its total GDP.
At a regional level, the Greater Bay Area (GBA) is set to become a world-class city cluster and an international innovation and technology hub. Together, the GBA Outline Development Plan, the 14th Five-Year-Plan (FYP) and local strategies spanning different sectors have resulted in tremendous infrastructure investment needs. "The Greater Bay Area is the most developed and integrated region for China's digital and information technology industries", which will accelerate the development of the green energy sector and help China overhaul its existing electricity supply infrastructure, said Dr Roy Xiang Luo, the chairman of the Steering Committee of ESG & Carbon Neutral Investments of the United Nations Industrial Development Organization's Global Innovation Network.
Direct business opportunities for foreign investors in GBA's Green sectors
Having gone through the above chart on investment by green sectors, we highlight hereunder some business opportunities for foreign investors in GBA's major green sectors:
| Green sector | Key development areas | Planned investment in GBA per 14th FYP (or 13th FYP if it's latest available information) | Possible business opportunities for foreign investors |
| --- | --- | --- | --- |
| | Electric and hydrogen run rail and metro; electric cars; sustainable fuels for aviation and shipping | GBA had planned rail transit at USD 72b (775km) in 2020; Guangdong will plan rail transit at USD 135b during 14th FYP period | Type IV hydrogen cylinders and vehicle systems for fuel cell electric vehicles; hydrogen storage, transportation and distribution; hydrogen fuel cell centre |
| | Renewable energy; Energy storage; carbon capture and storage | Guangdong USD 69b (30GW offshore wind power) in 2030; USD106.87b operating income of new energy industry in 2025 | Recycling aluminium (saving 95% energy); remanufactured auto parts (reducing energy consumption by 80%) |
| Sustainable water management | Water supply; wastewater treatment; water environment remediation; flood control | Guangdong USD38.5b for projects in flood control, water supply, rural water conservancy and Smart water management during 14th FYP period | Water management system and its components |
| Sustainable waste management | Recycling facilities; low emission waste-to-energy facilities | Nine GBA cities in Guangdong invested USD 4.35b waste treatment facilities during 13th FYP period | Waste management system and its components |
| | Energy efficiency; heating decarbonization | 500m M2 green buildings; 62% of new urban buildings are green in Guangdong  during 13th FYP period; 45% of the new green buildings will conform to China Green Building; Three-Star Certification in 2025 | Providing solutions for energy-efficient building envelopes, building insulation and HVAC systems |
| | ICT; New Energy Vehicles (NEV) facilities construction and manufacturing | Guangdong USD 67.3b for new infrastructure construction during 14th FYP period; 5G stations: 250,000; 5G network users: >100m (80%); NEV: 20% of total vehicles in 2022 | Type IV hydrogen cylinders and vehicle systems for fuel cell electric vehicles; hydrogen storage, transportation and distribution; hydrogen fuel cell centre |
The major construction projects in the 14th FYP of Guangdong Province are expected to have a total investment of RMB 5 trillion (approximately USD 776.9 billion), of which no less than USD 299 billion will be invested in green infrastructure construction.
In the next few years, the Hong Kong government will invest USD12.9 billion annually in infrastructure.
In 2020, the Macau government launched more than 410 public construction projects with a total value of US$1.7 billion.
Indirect business opportunities for foreign investors in GBA
In addition to providing products, services, technologies, and solutions which contribute to reducing emissions along the entire value chain of greener GBA, businesses should strive to become carbon neutral with their own factory operations and supply chains. This poses business opportunities for other foreign investors as well, in such areas as Lightweight solutions, Green supply chain management, Green manufacturing and Green finance.
For reducing carbon emissions by 18% by 2025, lightweight solutions are key for making products lighter and reducing emissions in all kinds of industries. In China's 14th FYP, a reference to light alloy materials in the aviation industry is also made.
In China, demand for lightweight solutions is increasing in all kinds of industries such as aerospace, wind energy, rail transportation, as well as automotive. In the automotive sector, lightweight solutions do not only satisfy requirements of safety and comfortable driving but also help to meet carbon emission reduction targets: the lighter the material, the fewer the emissions.
Green supply chain management and advisory service
Green supply chain management is recognized as a direct and effective mechanism to optimize carbon emission footprint along the global value chain, reducing pollution and improving energy and resource efficiency. Also, suppliers are encouraged to use raw materials produced with renewable energy. For instance, a China supplier of aluminium ingot has completed its shift to produce aluminium ingot for a German automobile manufacturer by renewable electricity. The supplier is now successfully utilizing renewable electricity in the upstream aluminium electrolysis and ingot production process.
To accelerate the green transformation and upgrading of the manufacturing industry, it is important to have green upgrading of traditional manufacturing industries as well as the development of green products, and create a green supply chain. One of the highlights of the GBA is the construction of NEV facilities and the production of NEV. By the end of 2012, Shenzhen has promoted the use of 750,000 NEVs and built 120,000 charging piles, ranking among the top in China.
Whilst the proportion of coal in the overall energy mix in GBA is around 30% that is relatively high as compared to 20% or lower in other key bay areas in the US and Japan , GBA is well positioned to lead carbon reduction efforts in China. Due to different social and tax systems in mainland China, Hong Kong SAR and Macau SAR, "The overall green development of the Greater Bay Area will face a complex situation", said Meng Meng, general manager at the Guangzhou-based China Emissions Exchange (CEEX) at the Synergise GBA Forum on Thursday. This complexity, however, will bring more opportunities for enhancing green finance, she added.
Guangzhou, the provincial capital, has pledged to accelerate the innovation of carbon-related financial products, and develop leadership in the field of carbon reduction. Green loan disbursements have more than tripled in the past five years to USD 95.4b) as of March 2022, the Guangzhou Daily reported, citing a central bank official.
Speaking during a panel on carbon market development in the GBA and Asia, Grace Hui Suk-han, the former head of green and sustainable finance at Hong Kong Exchanges and Clearing (HKEX), said new voluntary carbon markets in the GBA can complement China's national carbon trading system and promote Asia's green economic transition.
With a clear decarbonization timetable and roadmap on the national and regional level, China is encouraging all stakeholders in the government, community and the corporate world to do their part in achieving the ambitious green goals.  In addition to large corporations, SMEs might have the much-needed technologies and solutions to offer be it about green supply chain management consultancy or supplier of lightweight solutions. Should you be interested to become a part of China's sustainable future, you are welcome to contact our Sisi He at sisi.he@cwhkcpa.com to understand more.