Hong Kong's Chief Executive, Mr John Lee, delivered his maiden policy address on 19 October 2022, fleshing out the details of a comprehensive blueprint for the next five years and setting out the key priorities in a wide range of areas.
Hong Kong will continue to give full scope to its long-held strengths and its impressive multifaceted role as an international financial, trade and shipping hub, and a global offshore RMB business centre.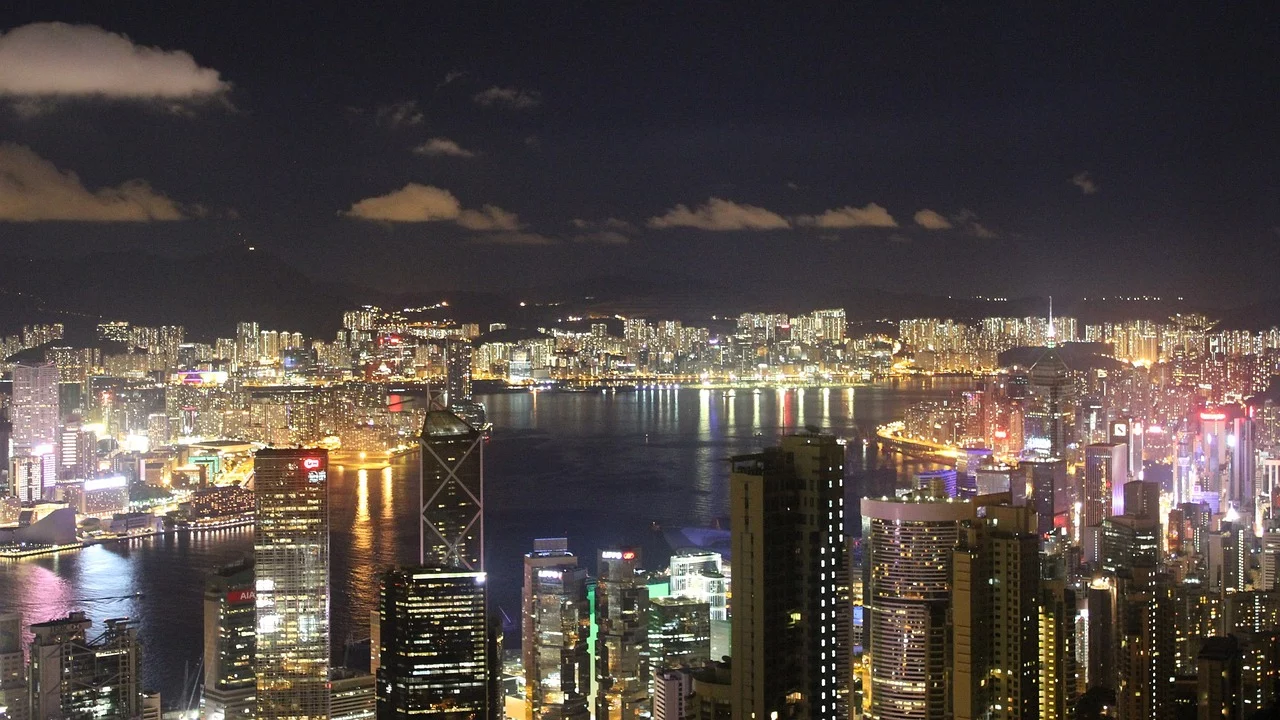 Hong Kong's Chief Executive, Mr John Lee, delivered his maiden policy address in the Legislative Council on 19 October 2022, fleshing out the details of a comprehensive blueprint for the next five years and setting out the key priorities in a wide range of areas, including further improving governance and civil service management systems, enhancing Hong Kong's competitiveness to dovetail with national policies, boosting the quality and quantity of housing, and fostering the development of the next generation. Under the institutional advantages of "One Country, Two Systems", Hong Kong will continue to give full scope to its long-held strengths and its impressive multifaceted role as an international financial, trade and shipping hub, and a global offshore RMB business centre. Mr Lee extolled the distinct merits of Hong Kong, in particular, its world-class connectivity, favourable business environment, competitive and business-friendly tax regime, robust infrastructure, and the rule of law.  
Reeling in enterprises, investments and talents 
Proactive approach and HKD30 billion Co-Investment Fund
In order to boost the city's overall competitiveness, a "proactive" and "aggressive" approach will be adopted in drawing in enterprises, investments and talents. A spate of measures has been introduced, notably, HKD30 billion will be earmarked for the establishment of the Co-Investment Fund to encourage enterprises to set up operations in Hong Kong and invest in their business. The Hong Kong Special Administrative Region Government ("HKSAR Government") will consider co-investing in select projects that have been identified as being conducive to the industry development in Hong Kong.  
Attracting strategic enterprises
Additionally, the Advisory Committee on Attracting Strategic Enterprises will be created, consisting of leaders and representatives from different business sectors to provide the Financial Secretary with appropriate counsel on the strategic direction. The Office for Attracting Strategic Enterprises ("OASES"), with the Financial Secretary at the helm, will also be established within this year charged with attracting high-potential enterprises operating in industries of strategic importance, including advanced manufacturing and new energy technology, artificial intelligence and data science, fintech, and life and health technology. The OASES will implement special provisions to help these enterprises establish operations in Hong Kong and provide one-stop facilitation services in immigration and education matters for the families of employees.   
Relentless search for global talents
In the "trawl" for global talents, new schemes and facilitation measures will be introduced to address labour shortages, including the Top Talent Pass Scheme designed for individuals whose annual salary reached or exceeded HKD2.5 million in the past year, and for graduates of the world's top 100 universities with a minimum of three years' work experience in the last five years. Eligible candidates will be issued a pass with two years' validity to scope out job prospects in Hong Kong and will not be subject to any quota. Existing schemes will be streamlined and enhanced to facilitate the scouting for talents, such as the General Employment Policy, the Admission Scheme for Mainland Talents and Professionals, the Quality Migrant Admission Scheme, and the Technology Talent Admission Scheme.  
A dedicated Talents Service Unit will be set up to strategise and coordinate the recruitment of talents from Mainland China and overseas, as well as to provide a one-stop service to support incoming talents. The latter will also be able to enjoy a refund of the Buyer's Stamp Duty and the New Residential Stamp Duty paid on their first residential property that they still own, providing that they later become a permanent resident in Hong Kong upon meeting the requisite continuous residence requirements.  
Reinforcing Hong Kong's position as various global hubs 
In harmonisation with national strategies to drive growth, including the 14th Five-Year Plan, the Greater Bay Area ("GBA"), and the Belt and Road Initiative, Hong Kong will bolster its status as an international financial centre and cultivate the development of two budding industries: innovation and technology ("I&T"), and arts and culture. Concurrently, the city will consolidate its role as an international trade hub, harnessing developments in shipping and aviation to give full play to its functions in the regional supply chain.  
International financial centre
Measures to increase Hong Kong's competitiveness in financial services include, for example, facilitating the fundraising of advanced technology enterprises that do not currently fulfil the profit and trading record requirements by amending the Main Board Listing Rules. In addition, the Hong Kong Exchanges and Clearing Limited will inject new impetus into the Growth Enterprise Market to enhance the fundraising platform for SMEs and start-ups.    
Offshore RMB business centre
At present, Hong Kong is the largest offshore RMB business centre in the world, processing around 75% of offshore RMB settlement. To further solidify its strengths in this regard, the availability of RMB-denominated investment tools and the provision of foreign exchange, exchange-rate risk, and interest-rate risk management tools on the market will be improved. In order to accelerate the introduction of mutual market access arrangements, legislative amendments will be made to exempt the stamp duty on transactions between dual-counter market makers, with the aim of refining the RMB stock-trading mechanism and speeding up the take-off of the Northbound Trading of Swap Connect.  
Fintech
On the fintech front, Hong Kong – home to over 600 Fintech companies – already boasts a vibrant scene. Fintech will continue to be "vigorously promoted" by increasing the number of proof-of-concept trials, collaborative Fintech projects with Mainland enterprises and fostering talents. The launch of the Commercial Data Interchange by the end of this year will enable operational data of enterprises to be shared, thereby helping banks to gain a more accurate picture of businesses' operating condition and boosting the chances of SMEs in securing loans. The Hong Kong Monetary Authority will press forward with laying the groundwork for the possible issuance of Hong Kong's digital currency, the e-HKD, as well as with widened testing of the e-CNY in collaboration with Mainland institutions, with a view to setting up a cross-boundary payment mechanism in Hong Kong.   
Family offices
In recognition of family offices as a high-growth segment within the asset and management industry, a bill will be introduced by the end of this year, granting concessionary tax treatment to qualified family offices. The aim is to attract no fewer than 200 family offices to set up in or expand to Hong Kong by the end of 2025. Another priority high on the agenda is the development of green and sustainable finance. The HKSAR Government will press on with its efforts to develop Hong Kong into an international carbon market and its collaborative endeavours with other financial institutions in furtherance of carbon market development.  
International trade centre
Hong Kong's possible imminent accession to the Regional Comprehensive Economic Partnership ("RCEP") will greatly strengthen its position as the world's sixth largest commodity trading centre. Covering nearly 30% of the world's population and accounting for around 30% of the global gross domestic product, the RCEP is the world's largest free trade agreement. Accession to the RCEP would undoubtedly open up new vistas of opportunity in terms of overseas expansion and maximised cost-efficiencies for companies.  
 Additional support for SMEs
Particular emphasis is placed on improving the provision of support for SMEs. The amount of funding available will be raised, with the cumulative funding ceiling per enterprise under the Dedicated Fund on Branding, Upgrading and Domestic Sales being increased from HKD6 million to HKD7 million. To support SMEs in their overseas endeavours, the cumulative funding ceiling per enterprise under the SME Export Marketing Fund will be raised from HKD0.8 million to HKD1 million. The widening of its funding scope to cover exhibitions and online exhibitions geared towards the local market and the easing of eligibility criteria to cover non-SMEs will be extended to 30 June 2026. In addition, to support Hong Kong-based enterprises in their cross-boundary endeavours within the GBA, Guangdong Economic and Trade Office will set up a promotion centre, and the Hong Kong Trade Development Council will establish more "GoGBA Business Support Centres" to extend its reach across all nine Mainland cities in the GBA.  
To alleviate the burden of operating costs on SMEs, the 75% reduction of water and sewage charges for non-domestic accounts will be extended for eight months from 1 December 2022 to 31 July 2023, subject to a monthly ceiling of HKD20,000 and HKD12,500 respectively per account. Additionally, the 75% rental or fee concessions available for qualified tenants of government-owned enterprises, and applicable to qualified short-term tenancies and waivers will be continued for six months from 1 January 2023 to 30 June 2023.  
International innovation and technology centre
The HKSAR Government underscores the importance of I&T in propelling Hong Kong's high-quality economic development; therefore, Hong Kong will proceed apace towards becoming an international I&T centre. A raft of measures has been introduced to upgrade the I&T ecosystem and to re-industrialise Hong Kong. Firstly, it will double down on its efforts to promote commercialisation of research and development ("R&D") outputs. HKD10 billion will be set aside to launch the "Research, Academic and Industry Sectors One-plus Scheme" in 2023. On a matching basis, funding will be provided for no fewer than 100 university research teams which have been deemed to be of high potential. The first stage is centred on the conversion and realisation of R&D outcomes within three years, while the second stage is focused on the commercialisation of R&D outcomes within the subsequent two years.  
Re-industrialisation
To forge ahead with re-industrialisation and to comprehensively upgrade the manufacturing sector using I&T, the post of Commissioner for Industry will be created. The HKSAR Government will also consider building a second Advanced Manufacturing Centre at the Tai Po Innopark. With the aim of quadrupling the cumulate number of smart production lines in five years, the setting-up of smart production lines under the Re-industrialisation Funding Scheme will be subsidised. Furthermore, it will step up its collaborative efforts with the Hong Kong Productivity Council in assisting enterprises with the upgrade of their production lines.
Hong Kong-Shenzhen Innovation and Technology Park
With a view to promoting Hong Kong's I&T opportunities to Mainland and overseas enterprises, the HKSAR Government will cooperate with the OASES as well as leverage the HKD5 billion Strategic Tech Fund and the ample space and facilities in the Hong Kong-Shenzhen Innovation and Technology Park ("I&T Park") in the Lok Ma Chau Loop, which will be ready for occupation from 2024 onwards. The goal is to attract no fewer than 100 high-potential I&T enterprises to set up in or expand to Hong Kong in the next five years, mainly from industries such as advanced manufacturing and new energy technology, artificial intelligence and data science, and life and health technology. Among these will be at least 20 "top-notch" I&T enterprises, which are expected to inject investment to the tune of HKD10 billion and generate plentiful new job opportunities in Hong Kong.  
Worthy of note is that the I&T Park will play a pivotal role as a "bridgehead for I&T cooperation between Hong Kong and Shenzhen", and in aligning with the national developmental trajectory. Straddling the Hong Kong-Shenzhen boundary, the I&T park is premised on the concept of "one zone, two parks". In close cooperation with Shenzhen authorities, the HKSAR Government will explore the trial implementation of a cross-boundary policy on comprehensive I&T cooperation, including flows of I&T material, capital, data and talents between Hong Kong and Shenzhen.   
Northern Metropolis Development Strategy
Additionally, the development of the Northern Metropolis, which covers the Hong Kong-Shenzhen Boundary Control Points Economic Belt, Yuen Long and areas in the North District, will continue "in full steam". The Northern Metropolis is to become an international I&T city, unifying quality life, new economies, and culture and leisure. Its development will enable a more efficient and effective harnessing of synergies with the Guangdong Province, the Shenzhen Municipality, including Qianhai – a central business district, and the rest of the GBA. At its heart is the San Tin Technopole which, in partnership with Shenzhen's I&T cluster, will evolve into a synergistic I&T testing ground.   
Hong Kong has "many more good stories to tell"  
In closing the policy address, Mr Lee acknowledged that Hong Kong is confronted with opportunities and challenges in equal parts against the global backdrop of seismic changes. But the opportunities ultimately outweigh the challenges: Hong Kong will continue to scale new heights in years to come.   
What CW can do for you
We can help you realise your ambitions of international expansion by taking care of all aspects of your business, from entry into Hong Kong and beyond, HK company set up, HK incorporation, company registration, business account opening – as well as ensuring ongoing compliance with tax, accounting, auditing and other regulatory requirements, identifying restructuring opportunities, managing your payroll to hiring and upskilling of staff.