China has made the digital economy a crucial part of its national development strategy, with a goal to increase the output of core industries in the digital economy to 10% of the national GDP by 2025.
The Guangdong-Hong Kong-Macao, Greater Bay Area, is one of the regions with the highest degree of digital economy development in China, creating abundant business opportunities for foreign companies.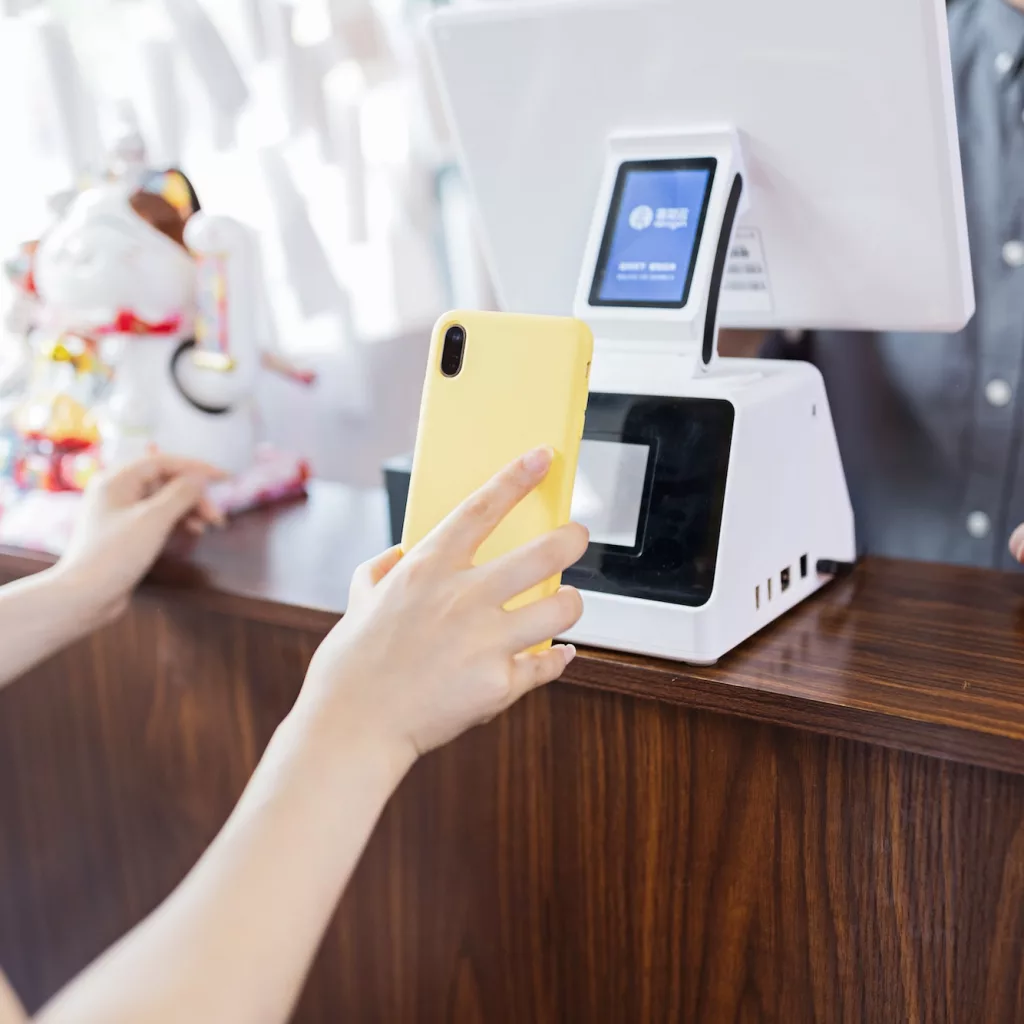 China's National Development Strategy Prioritizes Digital Economy
Over the last 2 decades, the digital revolution has pushed both the public and private sectors to transform themselves to remain relevant and competitive in the digital economy. This is especially so throughout the COVID-19 pandemic. Instead of simply a combination of the Information and Communications Technology (ICT) sector, digital media and e-commerce in the knowledge economy 20 years ago, the emergence and evolution of the digital economy is characterized by 3 key trends: digital business models' domination; remodeling of the consumer-centric experience; and the rise of industry ecosystems that thrive on data sharing and using digital platforms for intercompany collaboration and multiplied innovation. As TechCrunch, a digital economy news site, noted, "Uber, the world's largest taxi company, owns no vehicles. Facebook, the world's most popular media owner, creates no content. Alibaba, the most valuable retailer, has no inventory. And Airbnb, the world's largest accommodation provider, owns no real estate… Something interesting is happening."
As nations across the world move away from resource-based economic models, more than 65% of global Gross Domestic Product (GDP) has been digitalized. To facilitate this transition, national authorities and policymakers should focus their efforts and investments on the 4 critical enablers of the digital economy: digital strategies and regulations, digital infrastructure, data and digital skills.
In 2021, China's digital economy reached US$7 trillion (RMB 45.5 trillion), ranking second after the United States. The value reached 39.8 % of China's GDP in 2021, up from 20.9 % in 2012. By June 2022, there were 1.05 billion internet users in China, and the internet penetration rate had reached 74.4 %. China hosts the world's largest 5G network, with 1.85 million 5G cell towers and 455 million 5G cell phone subscribers. In addition, China has accelerated the integration of big data, cloud computing, and artificial intelligence.
China has made the digital economy a critical part of its national development strategy. According to the 14th Five-Year Plan (the "14th FYP") China will increase the output of core industries in the digital economy to 10 % of the national GDP by 2025, up from 7.8 % in 2020. Other targets include increasing the connection rate of Chinese industrial enterprises to "industrial internet platforms" to 45 % and increasing the number of Chinese households connected to broadband with speeds of at least 1 gigabyte per second to 60 million by 2025.
GBA playing a central role in China's Digital Economy
According to the digital economy index rankings (by province) released by Caixin Insight in Jan 2023, Guangdong  province ranks top and has a high integration index in digital economy, primarily manifested in industrial Internet, smart supply chain, sharing economy and financial technology among other things.
The Guangdong-Hong Kong-Macao Greater Bay Area (GBA) is one of the regions with the highest degree of digital economy development in China and has an irreplaceable position in the national digital economy strategy. Shenzhen and Guangzhou ranked third and fourth respectively among the top 50 digital economy cities in 2022, and a total of 8 cities in Guangdong province were in the top 50, according to a report jointly issued by eNet Research and Deben Consultancy. As mentioned by the Shenzhen Municipal Government at a recent event, the added value of Shenzhen's core digital economy industry exceeded RMB 900 billion in 2021, accounting for 30.5% of the city's GDP and ranking first among large and medium-sized cities in China by its amount and quality. In addition, the GBA is the second top-performing cluster again for the top S&T cluster of each economy or cross-border region, according to the Global Innovation Index 2021 by WIPO (World Intellectual Property Organization).
The environment of Shenzhen's digital industries is highly competitive. A number of leading enterprises with core competitiveness, such as Huawei, ZTE, Tencent and Ping An Technology, have been cultivated. With those bellwethers, Shenzhen has strengthened source innovation in areas such as chips and industrial software, accelerated the construction of digital industrial parks such as the Internet+ Future Science and Technology City, and promoted the deep integration of digital technologies such as 5G, artificial intelligence and big data with various industries. And Shenzhen is promoting a development pattern of integration in which large enterprises drive the development of SMEs to inject vitality into large enterprises.
Hong Kong seizes the chances and benefits from the new commercial opportunities created by the industrial digital transformation of Mainland China in the fields of data platform management, blockchain technology and cloud computing services, etc. Companies in Hong Kong SAR could make the most of their distinct advantages, including the developed financial system, stable business environment, innovation and technological power, in order to integrate into the overall development of China's digital economy.
Business Opportunities for Foreign Companies in the Greater Bay Area
The digital economy is not only reshaping the Chinese economy but also creating business opportunities for foreign companies. Given the vast scope and size of China's digital economy, business opportunities exist for foreign technology solution providers.  According to the Catalogue of Industries for Encouraging Foreign Investment (2020 Version), the following areas are encouraged: industrial digital transformation, services, solutions for sustainable development, consumer products, software development, information technology support management, and the maintenance of modern high-end equipment. The application of information technology also brings opportunities to other sectors, including healthcare, vehicle manufacturing, and energy transition.
The GBA is a global manufacturing hub. Backed by Hong Kong's status as an international financial centre, the region's leading-edge research and innovation capabilities and advanced industrial network make it a strong competitor in new global supply and industrial chains. The GBA has a mass of leading science and technology enterprises, abundant talent, and research capacity that is tailored to economic requirements. The GBA could also take advantage of the Regional Comprehensive Economic Partnership (RCEP) to build a flexible overseas layout and a digital "trade bank" based on local advantages in cross-boundary e-commerce.
Established in Oulu, Finland in 2011, UROS builds Internet of Things ecosystems and solutions for verticals including natural resources, industries, cities and services for individuals and organisations. Its General Manager (Greater China & APAC), Herbert Chan explained why the company set up its office in Hong Kong: "The city is a perfect base to bring our cutting-edge technology to the GBA and IoT for research and development."
Founded in Stuttgart, Germany in 1948, Bachmann is a family business building clever options for power distribution in offices and living rooms and designing high-performance power distribution units for complex applications such as data centres. Bachmann has Hong Kong as the regional head office for the product and market development in ASEAN. In addition, it has production facility in Dongguan and sales offices in Guangzhou in GBA, China to grasp the opportunities posed by China's digital economy.